Lyfe Corporate Wellness
Empowering healthier, happier workplaces
Sign up for free to get your employees access to top tier wellness providers, experienced trainers, nutritionists, coaches and mental health experts at up to 30% discount.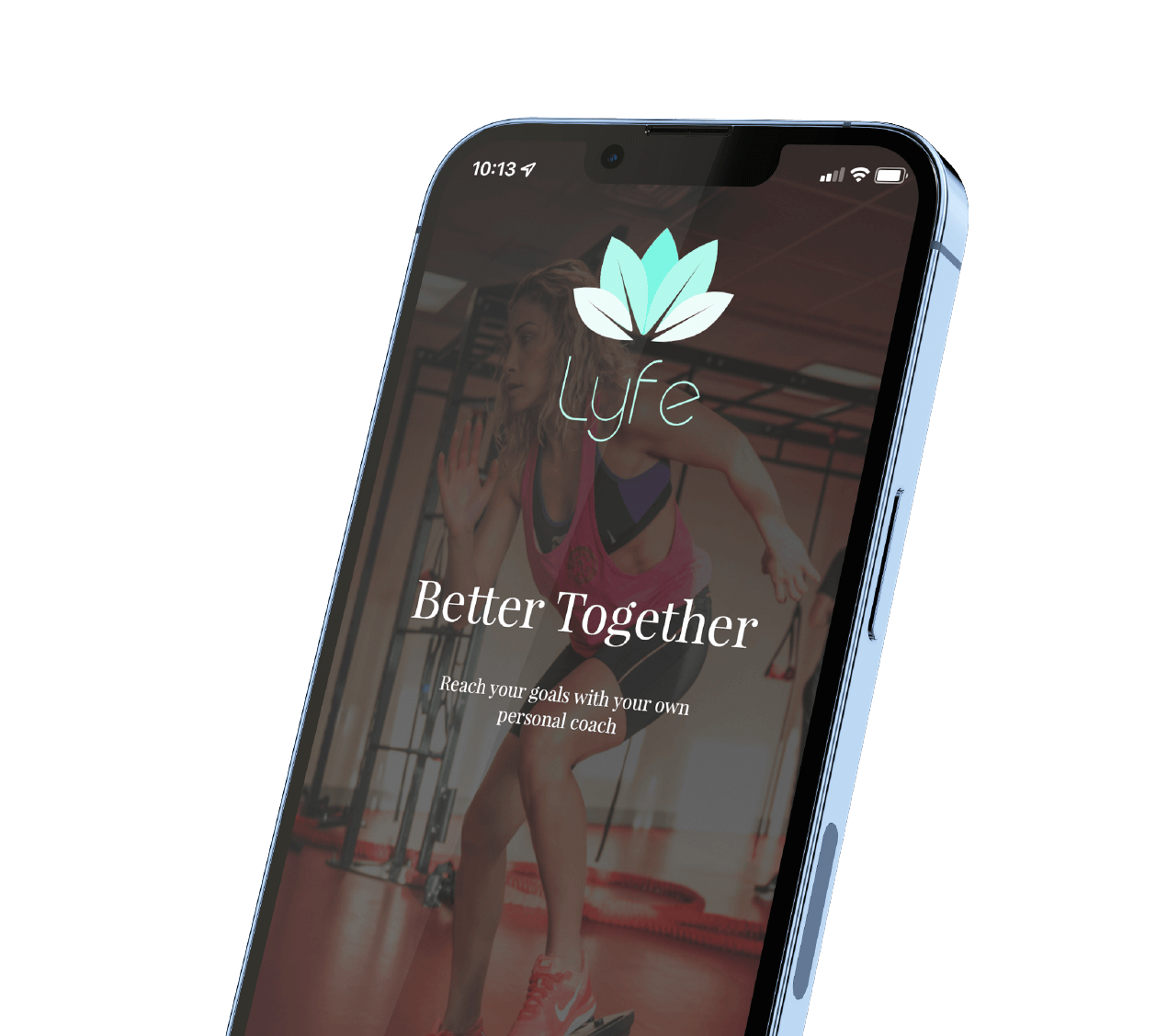 Our services

Physical Wellness Service
Our physical wellness offerings include gym memberships, group fitness classes & challenges and 1:1 sessions with a personal trainer.

Mental Wellness & Executive Coach Support
We can help companies address the crucial aspect of mental wellness and performance by providing employees with access to executive & life coaches and psychologists.

Nutrition Services
Via our network of qualified nutritionists, we offer employees access to nutritional advice & assessments, personalised meal plans and expert guidance to promote healthy lifestyles and physical well-being.
Who is Lyfe?
Lyfe is an Australian enterprise SaaS that allows corporate clients to provide their employees with a wellness program that suits their needs and goals. Employees can improve their health and wellbeing WHERE they want, WHEN they want, and HOW they want.
As a provider of corporate wellness solutions, we are dedicated to empowering businesses to create a culture of wellbeing that fosters happier, more engaged, and productive employees.
Our Approach
Lyfe's online platform connects corporate employees with curated health & wellness providers, coaches, psychologists and nutritionists. Using our buying power, we offer up to 30% discounts for all services booked via our online platform.
Companies can also choose wellness spend per employee per month to put towards employees' wellness.
Measuring healthy business
Corporate Wellness Programs are proven value for money.
ROI 581%
Successful health and wellbeing programs save $5.81 for every $1 invested in employee health and wellbeing.
98%
of HR leaders saw an improvement in employee satisfaction after rolling out a wellness program.
25.3%
Reduction in the number of sick days taken by employees in companies with wellness programs.
2.5x
Increase in financial performance in organisations where workplace health is managed well.
Sources: 22 Telling Employee Wellness Statistics [2023]: How Many Companies Have Wellness Programs by Zippia ,Gympass 2023 Return on Wellbeing survey, The Health & Productivity Institute of Australia (HAPIA), Best-Practice Guidelines: Workplace Health in Australia
Register your interest in unlocking discounts at premium fitness studios, gyms, executive coaching, mentors and healthcare for your employees.